Our 3 Specialties: Claris FileMaker, Web & Mobile.
Free Consultation!
Same day with our experienced President. A $200 value.
Or you can call us at (727) 230-1439
Web Applications & Development | Big or Small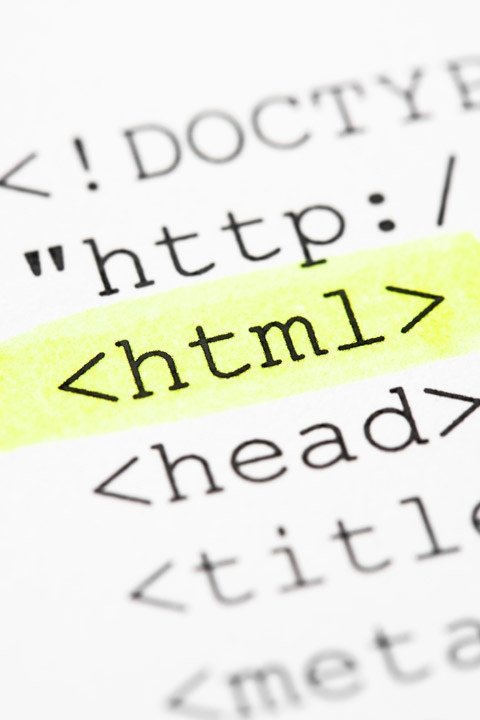 No Matter The Size of Your Project, We Can Help You with Expert Web Development!
At MacTutor our web team develops web, intranet and extranet applications and connects databases to websites. We specialize in custom web projects of all sizes and for all industries. Mastering over 18 unique web languages, our web team produces enterprise-quality web solutions  – quickly. Most of our web applications are built around databases and developed with "Claris FileMaker WebDirect" or standard web technologies (PHP, SQL and XML). A good portion of such web applications, however, require those not-so-common specialized web languages well known to our programmers.
An array of web skills. Our web application development goes beyond Claris File Maker Web Direct and the basic web technologies most development companies offer. Maintaining a team which includes coding experts such as a College Math Professor and a couple of genius IQs, we are unique in that we master an array of web technologies not commonly found in a single shop, which they will use to build your specific project. In other words, with a vast number of technologies at our fingertips, it's very easy for us to identify and use the best web language required to quickly achieve the goals of your project, no more, no less.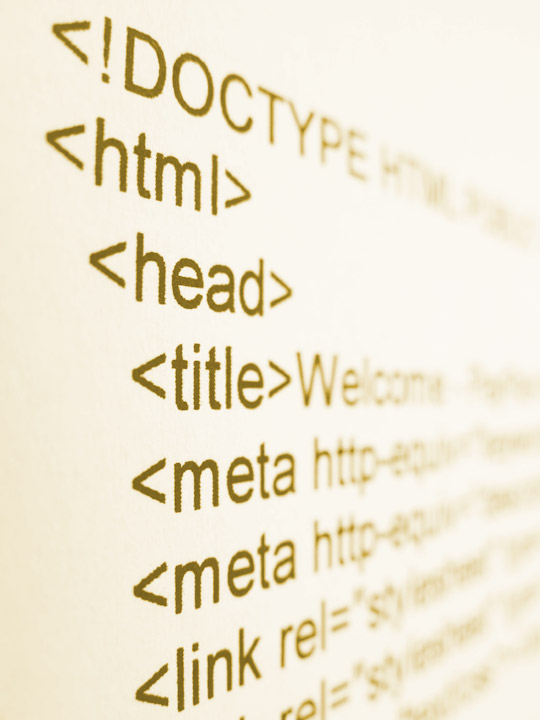 Project diversity. The web projects we have developed are as diverse as business types themselves. From a simple online report for a real estate agent to a solid 300 department intranet reporting system for a hospital group with 900 users. You give us the unique project, we will build you just that.
Which types of web systems? Complex reporting, web integrated payment pages, contact pages, job applications, service requests, invoice & payment link generators, e-signed docs, surveys, order tracking, email notifications, graphs & reports, file/image uploading or custom anything. When it comes to our web development capabilities… the sky is the limit!
4 Web Development Specialties:
Claris FileMaker WebDirect
Custom Web Publishing
Web Viewer Integration
Web Development [Beyond Claris FileMaker!]
4 Web Development Specialties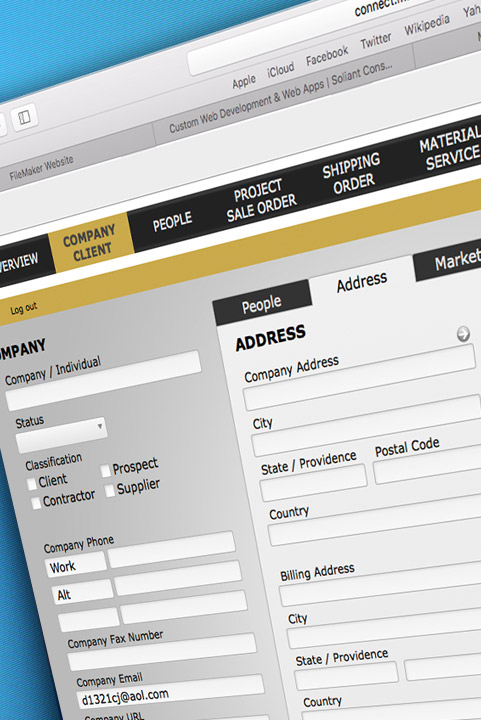 FileMaker Web Direct
Your FM System Can Run Straight On The Web
It is a combination of a desktop application with the accessibility of a web browser to manage and share your business information. This innovative web technology instantly runs FileMaker solutions directly in a web browser without any web programming required. WebDirect is a brilliant technology to provide remote users desktop-style access to your FileMaker databases.
access & view your database though a web browser
securely access your database
make edits & enter new data
WebDirect presents remote users with similar functionality as the FileMaker client view. This will allow users to interact with your database system without the need of having the FileMaker client installed on their system, providing for less IT infrastructure.
With FileMaker WebDirect, you don't need to use extensive coding tools such as PHP, HTML5, CSS or JavaScript to create applications for the web – FileMaker does that work for you. Good FileMaker skills and a few clicks is all you need to get started. We can help you extend your existing database and utilize this great technology.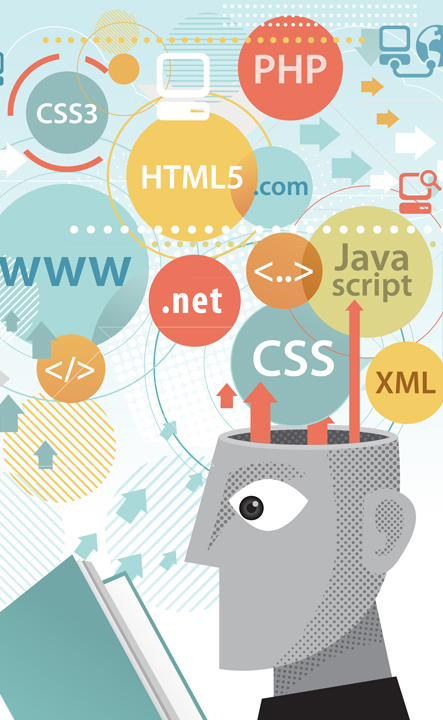 Web Development – Beyond Claris FileMaker!
The PHP/SQL Wizards
MacTutor's team of web "wizards" is ready to take your Claris FileMaker solution to the next level. We are ready to expand your organization's web presence with numerous web services, providing functionality beyond that found in FileMaker's software.
Integrate & connect to other data systems on the web through existing APIs.
Develop your company API so others can connect with you.
Connect your website with your Claris FileMaker solution to show graphs & statistics.
Our web team can build ANY unique or creative web solution you may need. We specialize in custom web applications – smart & sleek web components can certainly give you the competitive advantage you are looking for.
What we have built for our clients:
Executive Dashboards for a Hospital
Electronic Signature Documents for an Attorney
Order Tracking for a Media Ad Company
Ticket system for a Translations Agency.
Events Calendar to manage the County Court dates
Image Gallery for a Consulting company showing previous Conferences
Self-Service Portal for a Printing Shop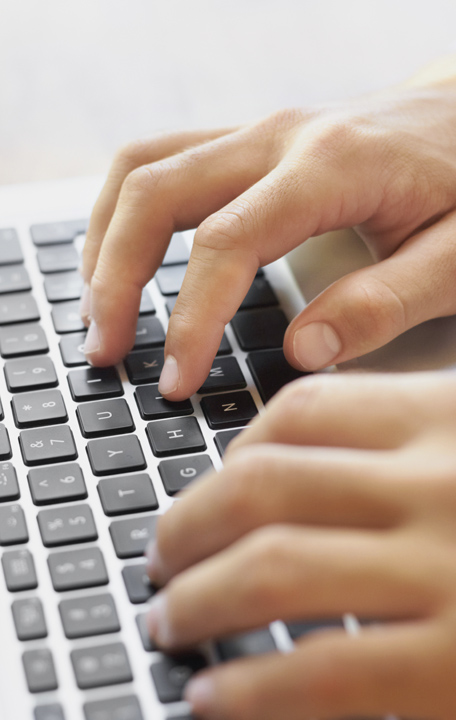 Custom Web Publishing
Remote Users Accessing Your Data 24/7
Claris FileMaker has a tremendously robust API (application programming interface), which allows it to provide information to the web using PHP. With our knowledge of Custom Web Publishing, we can build or extend your website's ability to securely deliver or receive information using your existing database. This allows your database to make information available to users 24/7 and from anywhere in the world.
Additionally, using RWD (Responsive Web Design), we can make your data available to be viewed and interacted with in a consistent manner across a wide array of devices such as desktop browser, iPhone, iPad, Android, etc…
We have built numerous Web Publishing Systems for our clients. Big or small, we can help you!
One such system allows 9000 radio stations to interact with and accept orders from our clients system in real time from their office or mobile device.
Another one allows a client to publish a real time preview of logos and merchandise for client approval and immediate payment.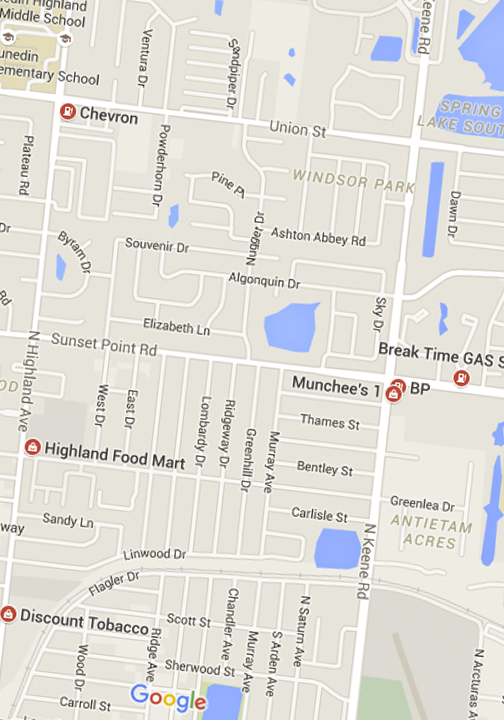 Web Viewer Integration
A Webpage Within Your Own Claris FM System
Claris FileMaker's built in "Web Viewer" function allows you to integrate web browser viewing functionality into your company's Claris FileMaker Pro system. In other words, your FM system can display a web page within the system itself – users don't have to leave your Claris FM system to go online. Data from any website is now immediately viewable from within your system. So how is this useful to you? In numerous ways. Here are some examples of how we have integrated WebViewer into our client's systems:
Data displayed straight from local county courts system
Interactive Gantt Charts based on client data
Google map with last position of mobile users
Map with all stops so that you can find the nearest stop
FedEx Tracking for a shipped item
Sample product designs/mockups
Our clients use this function everyday to streamline daily operations. Setting up Web Viewer functionality can save you hours of employee time!