We Create, Fix, Support, and Maintain Claris FileMaker Solutions. 21 Years And Counting.
FileMaker Tigers
MacTutor, also known as The Tigers of FileMaker, is first and foremost a consulting company specializing in Claris FileMaker. We are Platinum Partners of the Claris FileMaker Business Alliance and known for our many years of experience. We are within the top 1% of the most qualified Claris FileMaker Development Companies in the USA, and 8% Worldwide.
We are a team of Claris FileMaker, web and mobile developers specializing in custom applications and business solutions for a variety of industries in the USA and across the Globe. We accept projects of all sizes from small fixes to enterprise level systems. Our offices are in Tampa Bay with extended locations in Puerto Rico, Austin & Miami.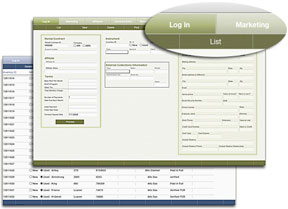 Organizations Like Yours
At MacTutor we develop custom software solutions for desktop, web and mobile applications. Additionally we have a web delivery team specializing in flawless web solutions not exclusive to Claris FileMaker. Therefore, if your project requires Claris FileMaker, Web or Mobile help, or other technologies, we can help you.
We are known to produce components which are user-friendly, easy to use and made to fit your organization's needs 100%. But the emphasis is on giving your organization WHAT YOU NEED, no more, no less.
Whether your organization needs a robust enterprise level system, a web-based system, a multi-user solution or Mobile connectivity, we can build it exactly as you need it.
Our ties with Claris Corporation go beyond the mere professional, guiding relationship. We have been awarded by FileMaker, Inc. the prestigious Business Alliance Platinum Status only granted to a handful of organizations Worldwide. In addition, our programming team is composed of Certified FileMaker 8, 9, 10, 11, 12, 13, 14, 15, 16, 17, 18 & 19 Developers.
The Human Aspect
Our team has years of experience and thousands of hours of programming under our belt. But, project to project, the key to our success is how selective we are when choosing our staff; we believe that only high caliber individuals make any company great. Thus, we maintain a team of pleasant, intelligent people whom make the production process a smooth one for you. We are professionals, but most of all we prioritize harmony and friendship with our clients and among ourselves.
Need a robust enterprise sized system?
Looking to just convert Claris File Maker? or some minor enhancements? or simple reports?
No matter the size of your project… come on board! We welcome you to our Team.